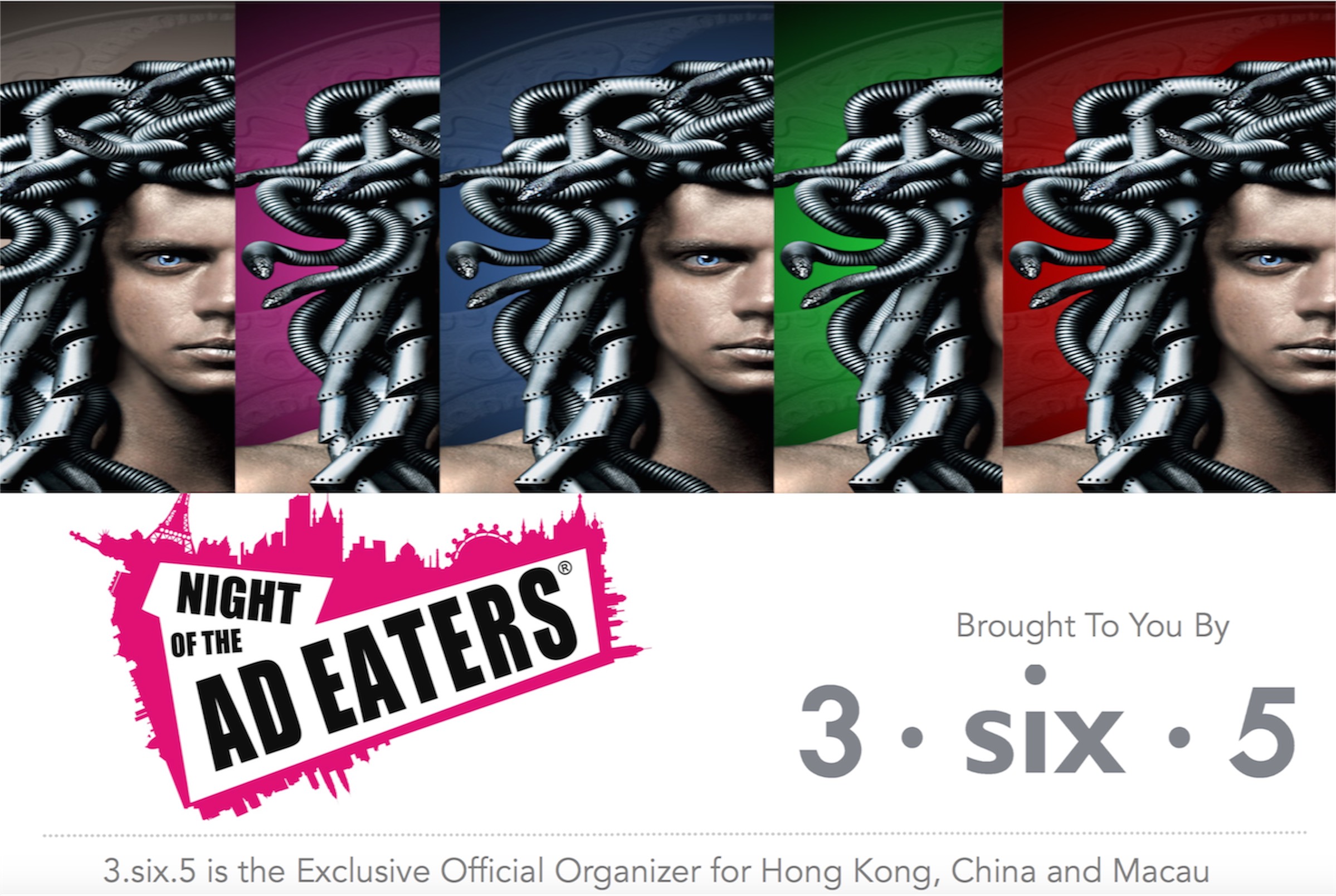 35th Edition ! World's best creativity and wit compressed in an evening. Ad Eater's Night back to Hong Kong after many years of absence.
Elton John, Justin Bieber, Lady Gaga, Tony Benett, Snoop Dog or Pharrell Williams, all these wonderful talents express themselves in fantastic commercials. It is a true celebration of creativity and good humor.
Created in Paris and produced since 1981, The Night of the AdEaters® is a show that now runs in more that 30 countries worldwide dedicated to showing the production of advertising among 60 different nationalities on the Big Screen and in a crazy atmosphere! The Night of the AdEaters has become the indispensable meeting place for lovers of advertising on all five continents.