Outdoor 3D Projection Mapping
surprises audiences by transforming seemingly ordinary city landscapes and architectural structures into the most exciting spectacles.
It is a great way to celebrate one-off or seasonal events. It can also be used as permanent spectacles to attract and engage visitors at new venues.
Our clients may use this technology to enhance their brand or social campaigns, seasonal decor, expand exhibitions from indoor to outdoor spaces, and to invigorate large outdoor events like concerts and performances.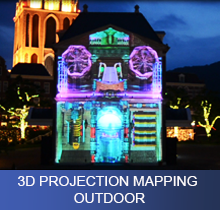 3D Projection Mapping Indoor
is  as successfully as in outdoor installations. The projections can make stages and custom-built structures alive. Great effects can also be achieved by mapping on live models, mannequins or products of all sizes, from cars to shoes, to enhance a product launch or brand promotion.
Among others, we opened the 31st HK Film Awards Gala with a 3D projection mapping on the stage that was modified for this purpose.
Our projection mappings gave spectacular touch at the brand building events, seminar, press conferences or trade fairs.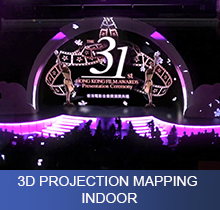 Gesture recognition to control any screen and entering data using simple gestures.
Our unique system for gesture recognition reinvents digital displays.
It works well with LED Walls, Plasma/LED/LCD Screens, Projection, Holograms
The most common applications are: interactive games, virtual product information, virtual catalogues, virtual museums, virtual shopping.
Beyond the interactivity, we provide tools for interaction analysis and statistics by dynamically detecting consumer responses to advertisements in real time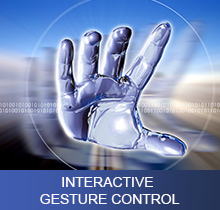 Multimedia Space Design
Our team will transform traditional event spaces into immersive experiences by incorporating LED walls, plasma screens, 3D video projections on existing or custom-built structures. Over the years, we have designed spaces and stages for corporate events, art performances and fashions shows.
Architectural and interior design has recently been more interested in projection mapping allowing us to provide services in interior design for night clubs and shopping malls.
Holograms
Hologram is a three-dimensional image created by photographic projection. The illusions produced may look like floating in the air.
Futuristic and mysterious effect makes hologram an interesting feature at concerts, corporate events, museums and product launches.
Combining with our gesture control technology, holograms can provide interactive experience made in future.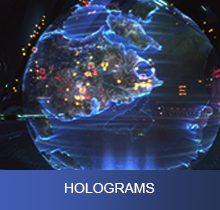 DJ Booths, Night Clubs, Parties
Music is not enough. Nowadays, every good party shows off the visual creativity of the venue designers and the VJ.
We redesign night club interiors with projection technology and reshape the DJ booth with the projection mapping effects that create dynamic visual stimuli.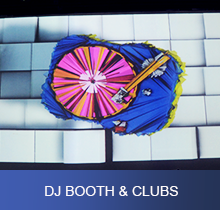 Live Performances
With us you can upgrade your music performance, dance choreography, fashion show or other performance concept.
By creating choreography that goes together with the visual with 3D projection mapping we have enhanced a number of shows at various occasions.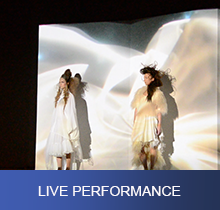 360 Degrees Projection
An ultimate experience in visual immersion is the multi wall projection mapping. The 360 degrees experience converts the settings into a new reality. With the custom made visuals, we are able to tell the story from left to right leading the audience's eyes all around.